RapAnalysis.com was begun in the winter of 2011 as the brainchild of hip hop aficionado Martin Connor. Inspired by the in-depth but accessible work of writers like Adam Bradley, Kyle Adams, and Justin Hunte, Martin tried to shed more light on an often under-appreciated aspect of rappers' work: their impressive musicianship. By transcribing rappers' rhythms; charting their harmonic progressions; and plotting their intricacy of their multilayered beat drops, Martin tapped into a huge online audience that was hungry to know what they loved about rap, and why. Appearing frequently in the Emmy-nominated Vox series "Earworm" alongside producer & host Estelle Caswell, Martin's work on RapAnalysis.com and outlets like BET, MTV, XXL, The Source, and Complex would go on to number in the tens of millions. In December 2017 he teamed up with the hosts of the "Kick Knowledge" podcast, Zach Diaz & Steve Gilbers, in order to expand the offerings of RA into the arenas of audio and video. Today, RapAnalysis.com continues to drive public conversations around rappers in a direction that treats their work as art per se, and that will always appreciate rappers as being artists first and foremost.
RapAnalysis.com welcomes all queries at [email protected]
The RapAnalysis.com Editorial Staff: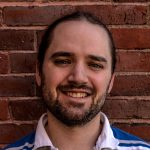 Martin Connor, Editor-in-Chief — Martin Connor is a music theory professor whose research focuses on the activity of melody in modern rap vocals. It has been published at Harvard's Hutchins Center for African & African-American Research (with Public Enemy), The University of Cambridge's Popular Music Journal, and the University of Colorado's Laboratory for Race & Popular Culture (with Dr. Adam F. Bradley.) Dr. Connor is also a contributing writer for HipHopDX, Complex, and Pigeons and Planes, from where his articles have gone viral on BET, The Source, XXL, and MTV. This success led to a 3-video collaboration with Vox Media's Estelle Caswell on her Emmy-winning series Earworm, which generated 15 million views through videos like  "Rapping Deconstructed," "Kanye's Use of the Human Voice," and "How the triplet flow took over rap". His recent book, The Artistry Of Rap Music, (2017, McFarland) is an in-depth analysis of 130 songs by 60 rappers which charts rap's evolution as a purely musical phenomenon from 1979 until today; it was favorably reviewed by in Popular Music. That title was a follow-up to his 2014 contribution to the McFarland anthology Eminem & Rap, Poetry, Race, as well as a precursor to 2018's The Yeezus Book. The latter is an exploded view of Kanye's daring 2013 album, which uses sheet music and MIDI editing software to reconstruct Kanye's uniquely idiosyncratic compositional process. Dr. Connor's most recent work can be found in BEST DAMN HIP HOP WRITING 2018, which delved into the perfect blend of stereophonic mixing and bright vocal timbres that was the foundation of Eve and Dr. Dre's tumultuous professional relationship. He currently lives in Philadelphia, PA, and welcomes all queries at [email protected]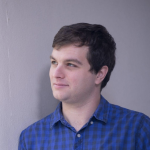 Zach Diaz, Podcast Show Director — A music producer, writer, and graduate student from Nacogdoches, Texas, Zach recently completed his master's degree in music theory at Stephen F. Austin State University, where he studied under Nathan Fleshner. His research there focused on production and sampling in hip-hop and popular music. He co-hosts the official RapAnalysis.com podcast "Kick Knowledge", where he and fellow hip-hop scholar Steven Gilbers discuss hip-hop music and culture, as well as interview rappers, producers, and other figures both inside the industry and in academia. He has written articles for music-forward outlets like Flypaper, and has also presented research at New York University and the University of Cambridge. He plans to study at the doctoral level next year with Justin Williams at the University of Bristol (UK.)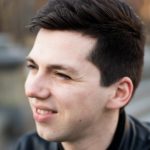 Steven Gilbers, Executive Podcast Producer — A PhD candidate from the Netherlands at the University of Groningen in the field of sociolinguistics (with a focus on hip-hop,) Steven's research deals with topics like second dialect acquisition in hip-hop music (i.e., how 2Pac's accent changed when he moved from the East to the West Coast,) as well as the language-music connection (i.e., how regional variation in speech prosody informs regionally distinct rap flows). During the 2017-2018 academic year, Steven was a visiting Fulbright scholar working with Renée Blake at NYU and H. Samy Alim at UCLA. Aside from his academic endeavors, Steven is active as an emcee, spoken word artist and producer.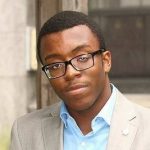 Nigel Telman, Deputy Staff Writer
— A sophomore at Columbia University intending to major in computer science and minor in jazz studies and anthropology, Nigel has actively pursued music performance in groups like
Soul 4 Youth
through longtime cello and bass studies that focus on classical, jazz, and hip hop. This wide-ranging musical exposure, coupled with his induction into rap through his mother's fixation on old-school icons like Run-D.M.C., N.W.A and Notorious B.I.G., led Nigel to pursue his interest in hip hop analysis. He has written three papers discussing figures from Kendrick Lamar to XXXTentacion, exploring their personas, places in society and musical significance. Nigel, like the rest of the staff here at RapAnalysis.com, longs for the day when hip-hop is treated everywhere with the respect and reverence it deserves.